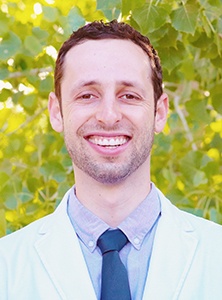 Dr. Leo Polinkovsky
In 2012, Dr. Leo graduated from dental school from Ohio State University. Before that, he completed his undergraduate in biology. Since graduating dental school, he has completed over 600 hours of continuing education and has also received the FAGD Award from the Academy of General Dentistry. Part of his continuing education was at the Duquesne University. He has been a member of the ADA®, AGD and AAID. Since starting this practice, Dr. Leo has strived to treat patients like family and to be the best dentist he can be. When not working hard at the office, Dr. Leo enjoys running, skiing, hiking, camping and spending time with his family and his dog, Webster.
Meet Our Team
With a gentle touch and attention to detail, our dentist can provide high quality dental care in Lafayette, Colorado, East Boulder County and the Front Range community. Dr. Leo Polinkovsky's goal is patient satisfaction, focusing on comfort and building lasting relationships with each patient. Whether you need teeth whitening, cleaning, cosmetic dentistry, dental implants or other dental care, be assured that Lafayette Dental Excellence is your one-stop family dental office. Contact us today at 303-309-0963.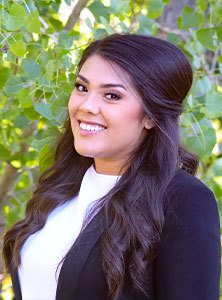 Genevieve — Office Manager
Genevieve has been part of our practice for years now and has over five years of dental administration experience. From the day she joined our dental family, she has "kept this train on its tracks." She loves working with our wonderful patients. She believes that Dr. Leo is the best and the most honest dentist and loves being part of our dental family because everyone brings so much joy.
Genevieve is married to a wonderful husband and has a cute puppy and a grumpy cat. In her spare time, she enjoys painting, camping and roller skating.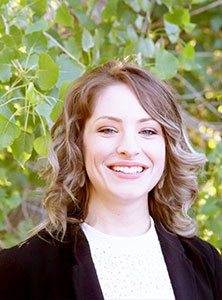 Britni — Patient Coordinator
Britni joined our team over 2 years ago. She has a Bachelor of Arts in Psychology. She enjoys that at our practice we work hard to create a stress-free environment and support each other like a family. And she loves that our management team is dedicated to respecting our staff and patients. Britni says she feels lucky to have found such a personable and caring office in such a competitive, rushing city. It is truly a one-of-a-kind dental office that she is proud to be a part of.
A huge part of her day revolves around patient communication, and she is happy to help patients with their care, financials, concerns, insurance and more.
Britni is married to a loving and supportive husband, Lewis, who works in Lafayette as an engineer, and they have a sweet fur-baby named Abigail. In her free time, she spends as much time as possible in the mountains.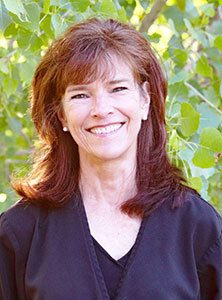 Barbara — Registered Dental Hygienist
Barbara joined our team in 2010. She works to keep our patient's smiles clean and shine and helps them fight gum disease. She enjoys working together with the rest of our dental family to keep mouths healthy, which also improve patients' overall health.
Barbara has been married for almost 40 years and has a 26-year-old son. In her spare time, she enjoys biking and hiking.
Cherie — Registered Dental Hygienist
Cherie first joined our dental family in 2013, but after a break from 2017 to 2019 and is glad to be back. She began her career as a dental assistant 2006 while she was in college. She graduated and received her dental hygiene licensed in 2010.
Gum health is the foundation of oral health and she loves getting to be part of the hygiene team with Barbara and Emily where they lead patients on the path of keeping their teeth and their smile for a lifetime. Cherie thinks that the best part of being part of our practice is the team environment. She feels like her team is her family. She also enjoys working for a skilled dentist with high integrity. She trusts that Dr. Leo has their best interests at heart. She has this to say about being part of our team:
"I am so blessed to be a part of this team. It can be a challenge to find a team where we are all in line with treatment philosophy and work seamlessly together as a team. That's important for both the staff and the patients! You will find that here with us at Lafayette Dental Excellence."
Cherie's family is everything to her. She married her sweet husband in 2012, and they have two beautiful boys together, Everett and Grayson. In her free time, she enjoys photography and she started in 2013 when Everett was born. She loves her DSLR and the creativity that comes from shooting in manual. Kids and families are her favorite subjects.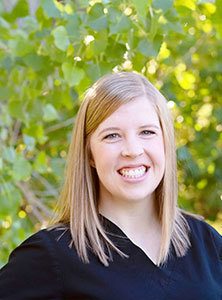 Emily — Dental Hygienist
Emily is a dental hygienist and has been with the practice since September 2018. She graduated with an associate degree in dental hygiene in May of 2015 and her bachelor's degree in dental hygiene in August of 2016. As the youngest child in her family, Emily learned how to be adaptable in many situations, which helps in the dental office! She enjoys hiking, cooking and taking piano lessons.
"I love that I get to educate patients and assist them in developing the healthy smile they desire." Emily is eager to get to know you and serve to the best of her abilities. She is a team player and is so happy to have found her dental home away from home.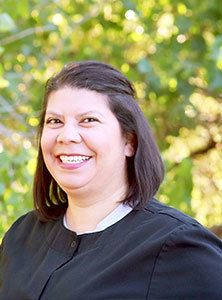 Cherrine — Expanded Duty Dental Assistant
Cherrine has been a part of our practice for more than 5 years. She loves that being part of our dental practice is like being a family. She puts over 20 years of skill into her work and tries to give her patients the same level of care that she would want her family to receive.
Cherrine has been married for 10 years, and they have four beautiful children and two grandchildren that are three years old. In her spare time, she loves spending time with her family.